ласкаво
просимо! Welcome!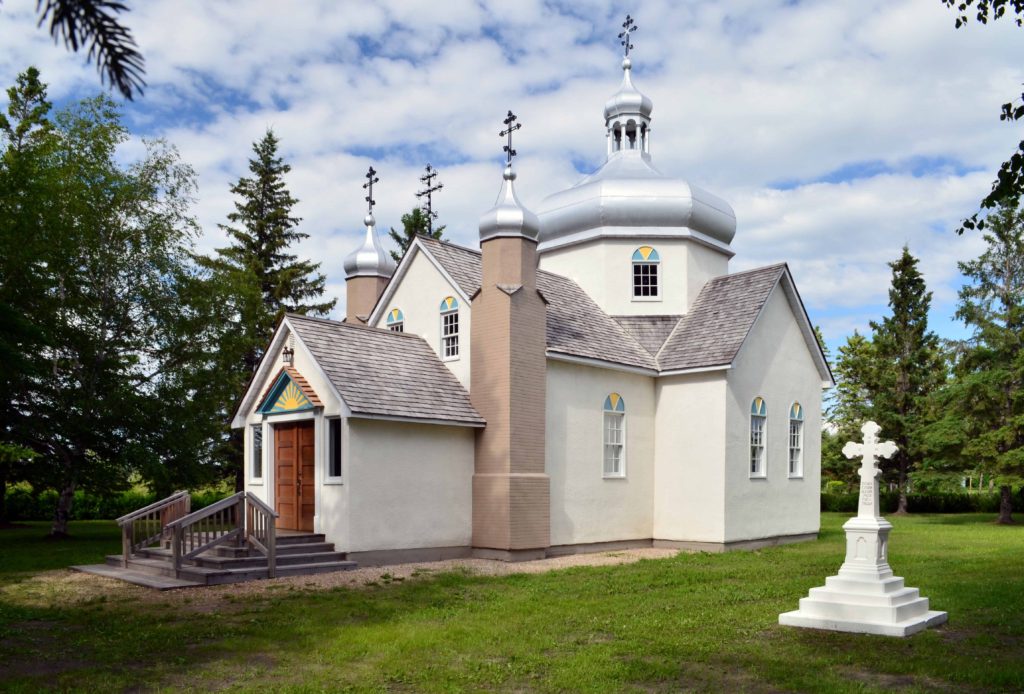 St. Peter and St. Paul Ukrainian Orthodox Church of Sundown was established over 80 years ago. It is located at the junction of Provincial Road 201 and Road 53E in the village of Sundown, Manitoba, Canada, approximately 125 kms southeast of the provincial capital of Winnipeg.
Please explore our website to learn about our Church's history and events. Check back regularly as new content is frequently added.
ANNOUNCEMENTS!
19-Dec-2022:  Please visit our Kolyada page and listen to and read about the special carol "Veed Zhodoo Sontsya".
19-Dec-2022:  Services in the Parish District of Vita, including at St. Peter & St. Paul Ukrainian Orthodox Church of Sundown, have concluded for 2022. The 2023 schedule for services will be posted early in the new year.

17-Aug-2022:  Upon Fr. Miron Pozniak's retirement, His Eminence Metropolitan Ilarion has appointed Fr. Oleh Bohdanova as Vita Parish priest. Fr. Oleh was ordained in October 2021 at St. Andrews College in Winnipeg.

updated: 19-Dec-2022