ласкаво
просимо! Welcome!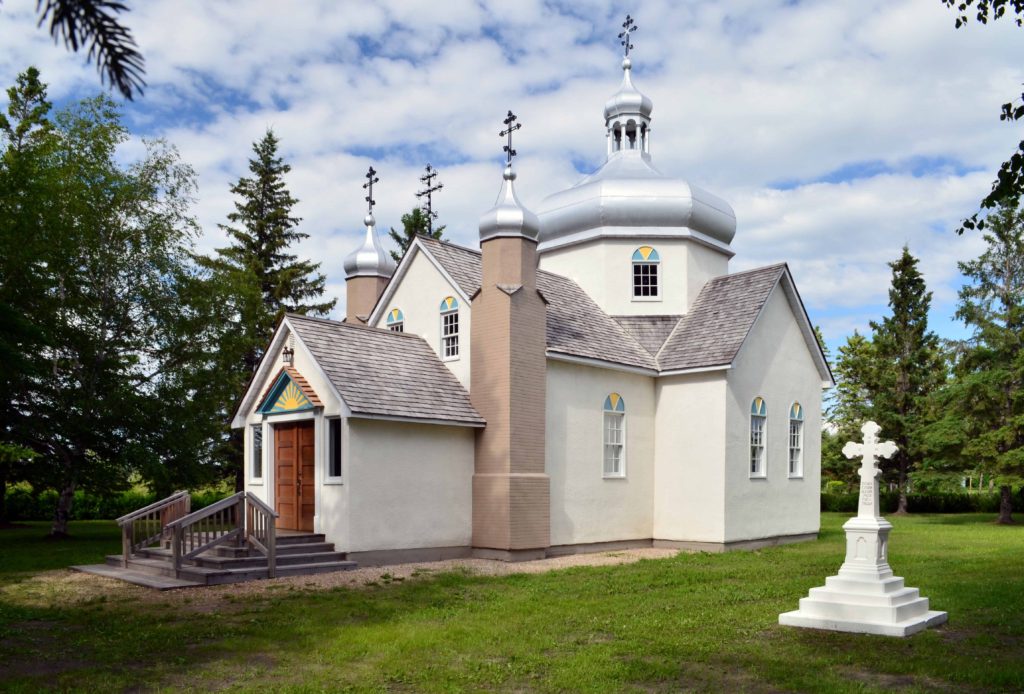 St. Peter and St. Paul Ukrainian Orthodox Church of Sundown was established over 80 years ago. It is located at the junction of Provincial Road 201 and Road 53E in the village of Sundown, Manitoba, Canada, approximately 125 kms southeast of the provincial capital of Winnipeg.
Please explore our website to learn about our Church's history and events. Check back regularly as new content is frequently added.
ANNOUNCEMENTS!
17-Oct-2022:  Plan to attend the Potluck Farewell Dinner honouring Fr. Miron Pozniak that takes place at Tolstoi Hall right after Tolstoi's service on Sunday, October 23rd.
17-Sep-2022:  The service scheduled for October 9th in Vita is postponed to November 13th.
17-Aug-2022:  Fr. Miron Pozniak has announced his retirement, effective immediately. Metropolitan Illarion has appointed Fr. Oleh Bohdanova as Vita Parish priest beginning August 28. He will complete the remaining services in 2022. Fr. Oleh was ordained in October 2021 and is currently working full time and assisting at St. Andrews College. Fr. Miron will introduce him to all the churches.
updated: 17-Oct-2022