ласкаво
просимо! Welcome!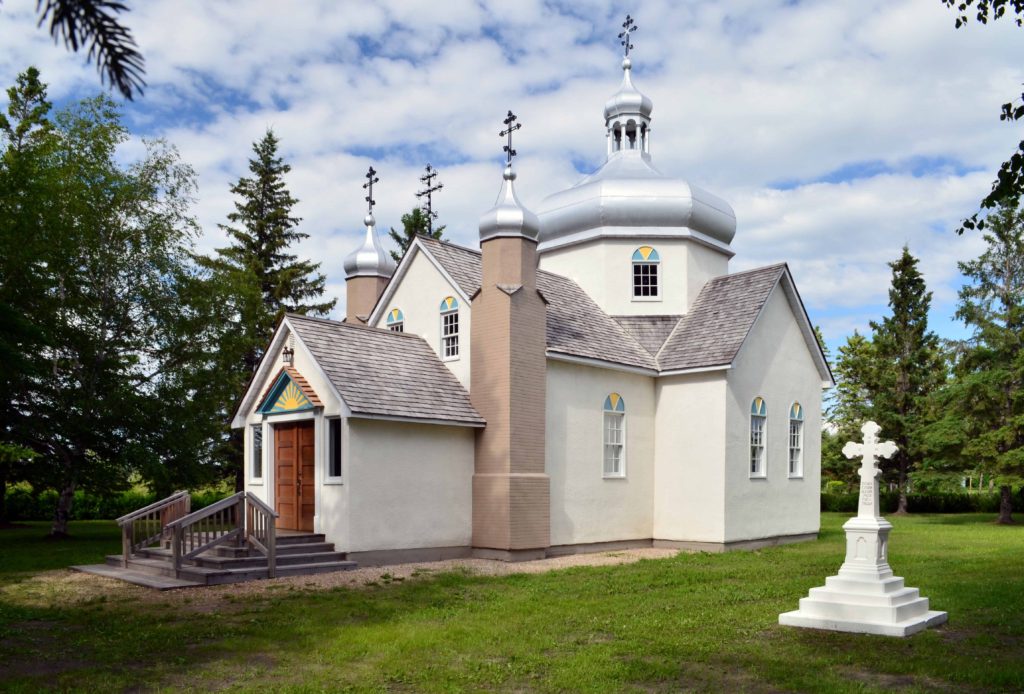 St. Peter and St. Paul Ukrainian Orthodox Church of Sundown was established 80 years ago. It is located at the junction of Provincial Road 201 and Road 53E in the village of Sundown, Manitoba, Canada, approximately 125 kilometres southeast of the provincial capital of Winnipeg.
Please explore our website to learn about our Church's history and events. Check back regularly as new content is frequently added.
ANNOUNCEMENTS!
Be sure to visit our Kolyada page. Click here to hear and learn about the special carol Від Сходу Сонця – Veed Zhodoo Sontsya.
To protect the health and safety of all Manitobans and reduce the spread of COVID-19, all churches in the Vita and District Parish are closed. All church services and events are cancelled until further notice.

Live and in-person services will resume when gatherings are again allowed and can be safely conducted.
Thank you for for patience and understanding.
updated: 08-Dec-2020