ласкаво
просимо!  Welcome!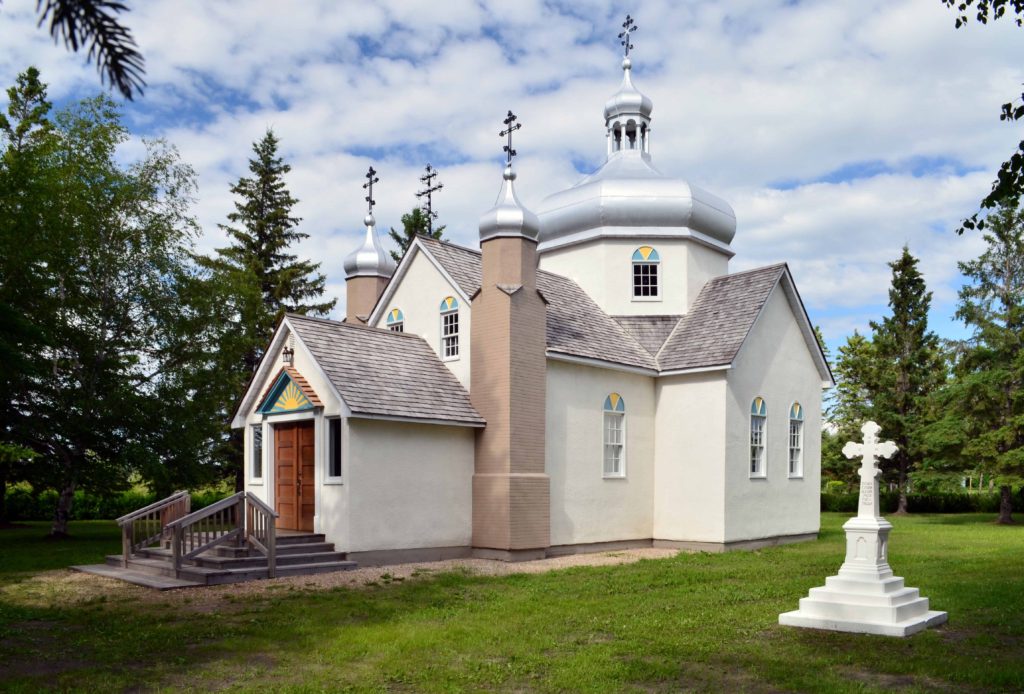 St. Peter and St. Paul Ukrainian Orthodox Church of Sundown was established 80 years ago. It is located at the junction of Provincial Road 201 and Road 53E in the village of Sundown, Manitoba, Canada, approximately 125 kilometres southeast of the provincial capital of Winnipeg.
Please explore our website to learn about our Church's history and events. Check back regularly as new content is frequently added.
ANNOUNCEMENTS!
21-May-2020  Given the pandemic social distancing and gathering recommendations, Sundown's graveside services scheduled for June 21 and Petra for July 12 have been cancelled. Both involve larger numbers and a group lunch which would make closer contact unavoidable. Our next services are scheduled for  Sept 27 and October 25, and if all goes well, it is probable these will be able to go ahead.

18-Mar-2020  A communique issued on March 18th by the Ecumenical Patriarchate stated that in light of decisions already taken by some eparchies of the Ecumenical Throne, "today we universally declare our ecclesiastical resolution and mandate to cease all divine services, events, and rites, with the exception of private prayer in churches that will remain open, until the end of March".
It also noted that this restriction will be later reassessed, in accordance with the development of the pandemic caused by the COVID-19 virus.
Read more at the website of the Ukrainian Orthodox Church of Canada.
Communiqué from His Eminence Metropolitan Yurij Regarding the Coronavirus Pandemic (14-Mar-2020) – Click Here to download PDF
The 2020 schedule of services is now available – Click here.
These dates are subject to change
updated: 03-Jun-2020